VP-1 VOLKSPLANE PLANS AND PILOTS HANDBOOK WITH EVANS DESIGNERS HANDBOOK
178.09$ + IVA
Overview
Includes complete set of plans to build the popular VP-1 and complete pilots operating handbook. Fully illustrated Evans Lightplane Designers Handbook is an exceptional book providing a ready source of data commonly used in the field of light aircraft design. The book includes detailed information on aerodynamics, engines, propeller, wood, aluminum, steel, composites, landing loads, flight loads, stress analysis, tubing, weight and balance, weights, data tables, and an AN parts guide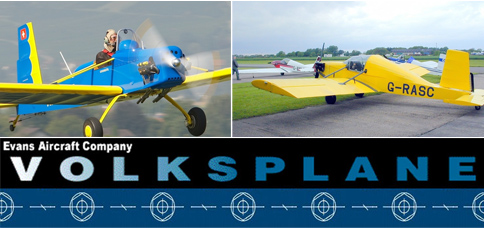 Click here to visit the Volksplane aircraft page
Features
VP-1 Plans & Pilot Handbook
The 150 page VP-1 Volksplane Plans and Pilot's Handbook contains a complete set of plans for successfully building and flying the VP-1. In addition it provides personal insights into how to build and fly the VP-1 by the designer, answers to frequently asked questions, detailed instructions on the VP-1's flight characteristics, well as the testimony of others from around the world who have built and successfully flown the VP-1.
VP-1 Evans Designers Handbook
THE READY SOURCE of data used in the field of Lightplane Design. The tools rather than the derivations. Presented in a form useful to the "Eyeball" designer as well as the engineer. This requires the use of approx. methods (good enough) where the classical approach requires an engineering background.
145 pages simplified tables/charts. Aero, Engines, Props, Properties of Wood, Aluminum, Steel, Composites, Flight & Landing Loads.
In The Box
1 – VP-1 Plans & Pilot Handbook
1 – VP-1 Evans Designers Handbook