ROTAX 447, 503, 582, 618 UL LUBRICANT ADHESIVES AND SEALING COMPOUNDS
Precio de  $6.75 a $164.50
Overview
Rotax 447, 503, 582, 618 UL lubricant adhesives and sealing compounds.

Explanations of symbols and statements in part number charts:
N = Newly introduced part number
s.v. = Still valid. Part was replaced by compatible component and can not be supplied any longer by the producer. Existing stock may be used.
AR = As required. This generally refers to shims, hose, wires, and cable. Measure the amount you need before ordering. Many times there will be multiple listings of different lengths with the same part number. Use individual part descriptions to determine the proper length needed.
n.a or NLA = No longer available, no replacement from Rotax. Part is no longer available due to incompatibility to current production or unavailability of part.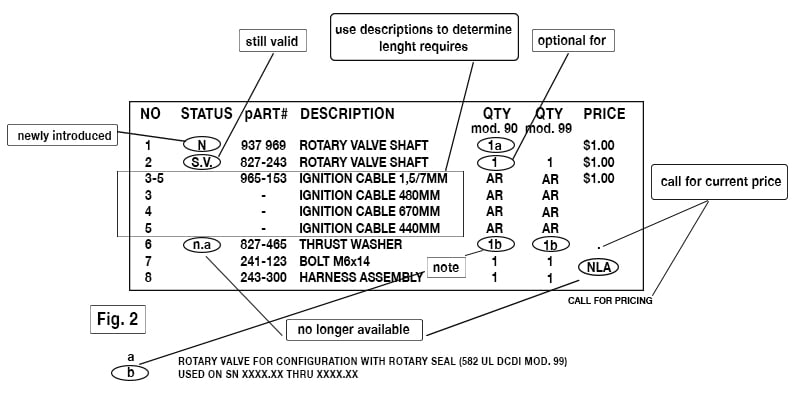 Notes
Status

Part No.

Description

447

503

582
m90

582
m99

618

Price

898-450

DEGREASER LOCTITE 7063

ARo

ARo

ARo